The Story Behind 3D Logo Maker
The booming Indian market needs a brilliant logo maker to create a unique brand image and get an edge in the competition. This is where the idea of creating a perfect company for our clients surfaced. We, Vijay Bhardwaj and Arun Kanwar, are serving this industry for years accumulating immense experience in handling Indian needs. Our venture, 3D Logo maker, turned into reality in the year 2015.
Our Journey
We were bosom friends back in the younger days in the same college and completed our master degree in 2017. We were fascinated by the idea of how a logo can make a brand popular. The idea of creating a remarkable logo that tells a unique story always encouraged us. In our childhood days, we aced artwork and creative designing and decided to take it a little further. Before completing our college curriculum, we started this venture to serve our clients and provide them with a turnkey solution for logo requirements. We took an oath to make our passion for art and logo designing our living. It was our clients who understood our dedication and presented us the opportunity to create 2D and 3D logos for them.
Our Team of Logo Designers
We have an exclusive in-house team of expert logo designing professionals and freelancers spread all over the world. We set our platform with the only mission to give our best and make every client happy. It is our goal to provide excellent budget-friendly logo designs suitable for our clients. Our strength comes from the clients as well. They found our designs matching the innate qualities of their brands and accepted our services. As time passed, our popularity raised and made us the leading logo designer in diverse industrial segments.Our journey of success reached overseas and grabbed the attention of our foreign clients. We started interacting with foreign professionals and clients to understand the overseas market and the latest trends currently prevailing in this industry. It is because of our passion and love for logo designing, we are now capable of delivering the ideal results using the leading techniques and tools of 2D and 3D logo designing. We also provide animated logo designs for indigenous and foreign brands.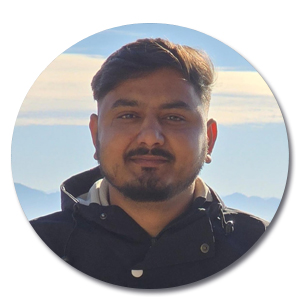 Vijay Bhardwaj (Co-Founder)
Despite belonging from India, we have earned the potential and experience to develop exceptional 3D, 2D, and animated logo designs for all our clients. Our intention is to provide a unique 3d logo design that will make our clients' brand stand out of the crowd. We ensure that our designs make our customers' business explicit in a conceptual way.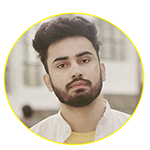 Arun Kanwar (Co-Founder)
We research and study our client's business portfolio and its USPs to create a story and then indulge in designing the ideal logo for it. We also keep our clients on the same page of progress and help them to choose the right option by educating them properly. Our services are 100% genuine and extremely satisfactory.